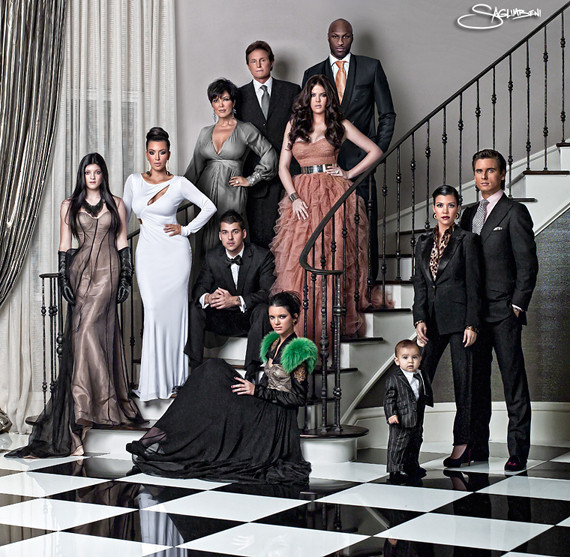 The Kardashians celebrate the holidays in style.
The famous family released a very fancy Christmas card this year. Kim explained why on her website "We went super glam this year and each went for our own look. Kourt chose a tailored suit to match Mason and Scott. Khloe went for gorgeous peach ruffles and I chose a floor-length white gown. How stunning do Kendall and Kylie look!? This might be my favorite of all our family Christmas cards!"
Khloe seems to agree. "For as long as I can remember, my mom has made it a point to go all out, whether it was a ninja turtles themed card, or bringing a Santa into the mix, each year she always managed to top the year before. I'd have to say though that our card this year might be my favorite," she posted on her blog.
Elaborate Christmas cards are a tradition in the Kardashian family, but the somber look on everyone's face doesn't exactly scream "Happy Holidays." Who looks the best? We would have to agree with Kim and choose Mason!